Forum Stats

3,678,308

Users

56,735

Discussions

187,273

Comments
Check out Oracle NetSuite upcoming events and conferences
here
Reunited at last! 🎉 Registration is officially OPEN for SuiteWorld happening in-person AND online this October 18-21. Get ready to unlock your inner superpowers and take your business further than ever before. Sign up today:
https://lnkd.in/d2-R8MS
#SuiteWorld
WATCH: Transaction Status List of Internal IDs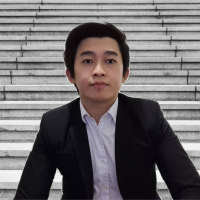 When developing a Transaction Saved Search via SuiteScript, the Status filter is determined by a fixed variable in NetSuite. Since the Status filter in the UI is not the same as the Status filter in SuiteScript, here is a video describing how these filters should be used in SuiteScript.
Kindly click "Yes" on "Did this answer the question?" if you find the reply on your thread helpful. This will aid the others with the same question to easily find the correct answer. Thank you!
Erick Dela Rosa-Oracle | Ask A Guru
NetSuite Support Community Administrator