Forum Stats

3,675,852

Users

9,606

Discussions

14,302

Comments
Discussions
Justify an Investment in Education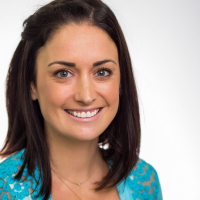 Nora O'Leary-Roseberry-Oracle
Posts: 143
Employee
There is a, possibly apocryphal, story about the famous artist Pablo Picasso that highlights the efficiencies gained from practice and experience.
One day, as he was visiting a market, a woman stopped him and asked for a small drawing. He scribbled a quick piece of art, handed it back, and requested a million dollar fee. The woman, alarmed, exclaimed 'But it only took you thirty seconds!'. Picasso responded 'It took me thirty years to draw that masterpiece in thirty seconds!'.
Whether or not this exchange occurred, it speaks to the gains in efficiency, and improvement in skill, that develop when we invest in ourselves, and our craft. Education is just this, an investment in our ability to be better, faster, and more innovative in our daily lives. If you are looking for ways to justify an investment in an Oracle University Cloud Learning Subscription, consider the following:
Accreditations
The accreditations available within Oracle University help you showcase your knowledge and skills with opportunities to earn career-boosting, industry-recognized accreditations. Earning the badge allows you to demonstrate your knowledge and skill (either on LinkedIn, or in your email signature) and lets some teams ensure that new-hires know what they're doing when they get access to the tool.
Release-Based Training
SaaS applications are constantly changing. Features are being deprecated and new ones are being deployed. To stay on-top of these updates, and ensure you're utilizing them in the most strategic way, you can rely on the release-based learning paths that go-live at the same time as the product release.
Continuous Content
The learning subscription is dynamic, not static. New courses are being released nearly monthly, with consideration for the more advanced users. Whether you're interested in learning more about APIs for Modern Marketers, need help Designing Effective Emails, or need a deep-dive of RPL, our team is constantly working with experts to exceed your expectations.
Supportive Resources
Courses are supported with a number of additional features that enhance the educational experience, like:
On-Demand lab access to a sandbox environment
Searchable transcripts
Ask the Instructor feature, which routes questions to our team of experts
eKits
Quizzes
Progress tab of consumption history
Innovation in Education
We never want your training to feel dull or tired, so we are always investing in ways to bring heightened engagement and curate value. For example, our Expert Applied Learning Series includes courses developed by marketing consultants in the field.
There are stories of the success that education brings (like this, or that) - but why not see for yourself! Similar in cost to a trip to a conference, but with 24/7 access to a growing catalog, take a closer look at the new-and-improved CX Marketing learning subscriptions:
Tagged: