Discussions
Master Bridge from the Previous Year to Present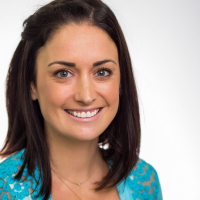 ***The information below is only for those individuals who would like to RENEW their title in 2020***

Accreditation titles from Oracle University are yearly recognitions. This is the most effective way to prove your knowledge from one year to the next. The good news is that learners who have earned titles in any given year ARE NOT required to complete all the work again. There is an abbreviated path to renew titles.
2020 Master Renewal
Anyone who has a 2019 Master title and has an active subscription is automatically eligible to take the 2020 Master exam for their product.
Requirements for Bridging Eloqua Master
Requirements for Bridging Responsys Master
If you are not a current Master, you may find the recommended training courses within individual product course lists.
We look forward to 'seeing you in class' and watching your continued growth as a modern marketer. If you have any questions, or need to request your accreditation certificate, leave a comment below or contact the OMC Help Desk directly.
Post edited by Unknown User on
Tagged:
Comments