Forum Stats

3,675,843

Users

9,601

Discussions

14,295

Comments
Discussions
Academy Course - Database Configuration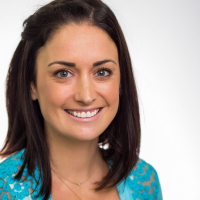 Nora O'Leary-Roseberry-Oracle
Posts: 143
Employee
Marketing professionals spend a lot of time and effort to create compelling campaigns, manage lead scoring, and nurture qualified leads to pass to Sales. This is only possible with the help of Eloqua administrators, who aid marketing professionals by designing, defining, and maintaining the Eloqua install.
Eloqua administrators manage various tasks, such as:
The Eloqua 10: Database Configuration course has been updated to help you administer Eloqua. In this course, an Eloqua University instructor helps you identify the key concepts related to each administrative task. These concepts are supported with detailed demonstrations and hands-on exercises on how to configure website tracking, set one-time configurations, manage Contact fields, and define emails groups and email exclusions.
This class is intended for advanced Eloqua users who are administrators and power users. We recommend at least one year experience working within Eloqua, as well as completion of the Eloqua Master certification prior to attending this class. This is an advanced class where students are granted Administrator-level security access in the training install in order to complete exercises.
To learn more about the Eloqua 10: Database Configuration course, download the attached course Abstract. If you took a previous version of this course, there is no need to take the new version (unless you're curious!). Our goal is to continually improve the experience.
In order to enroll in and complete Academy courses, students must have access to the Academy learning portal. A training purchase can be made through the Academy Sales Team. Request more information here or contact the team for information at [email protected]
Education customers can log in to our learning environment to view course offerings and enroll for classes any time.
Post edited by Unknown User on
Tagged: