Academy Course - Effective Marketing with Custom Objects (ILT)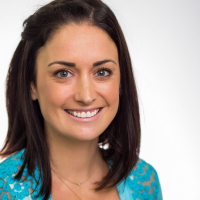 One of the challenges of every Marketer is data organization. Contact Records are limited in the number of fields they can support. This is where the role of Custom Objects comes into play. Custom Objects are valuable assets that allow you to store additional customer data for the purpose of segmentation and personalization. You can now store data such as, purchase history, warranty expiration information, and surveys, and a lot more.
The new Effective Marketing with Custom Objects class is designed for Advanced Marketers who want to use Custom Objects to store additional data and use that data for personalization. This course also looks at how to push this custom data to your CRM.
This three-hour, instructor-led course provides several use cases for Custom Objects – including personalizing based on birthday and capturing Customer Advocate data. This course gives step-by-step insight on how to:
Create and manage Custom Objects
Upload Custom Object Records
Reference Custom Object data for personalization
Capture data via form submission
Push data to CRM using Custom Object Record Services, External Call, and Program Builder
Pull Operational Reports for Custom Objects
The key topics discussed in the course will enable you to learn the skills to use Custom Objects effectively as a Marketer.
We strongly recommend that you take the Program Builder Overview (WBT) prior to this course.
To learn more about the Eloqua 10: Effective Marketing with Custom Objects class, download the attached course Abstract.
In order to enroll in and/or complete Academy courses, students must have access to the Academy learning portal. A training purchase can be made through the Academy Sales Team. Request more information here or contact the team for information at [email protected].
Education customers can log in to our learning environment to view course offerings and enroll for classes any time. As always, we appeciate your feedback and suggestions below.
Launch the Learning Portal
Post edited by Unknown User on
Tagged:
Comments