Forum Stats

3,675,584

Users

11,575

Discussions

18,510

Comments
Discussions
Oracle Eloqua: Advanced Editing and Form Processing
Reenu Vasnani
Posts: 70
Are you someone who answers "more advanced content!" whenever someone from Oracle University asks what type of courses you would like to see developed in the future? If so, get ready! This class is right in your wheelhouse. This course will cover two very specific topics, advanced editing using the Eloqua Editor Page Snippet Tool and Form Processing. Let's look first at advanced editing.
(BTW, whether you're someone who LOVES to write code, or someone who NEVER writes code, have no fear. We've made sure this class has something for everyone. Carry on!)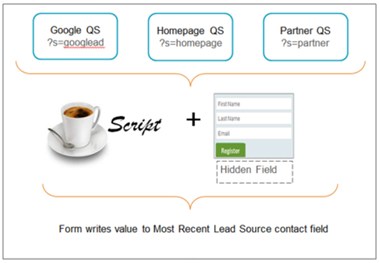 Advanced Editing with Page Snippet Tools
Eloqua Editor Page Snippet Tools is available in both the Eloqua email and landing page editors. This tool allows you to edit a number of things, including a page's meta tags, cascading style sheets (CSS) and JavaScript. Why would you want to edit these things?
Have you ever wanted to optimize the SEO of your landing pages? Discuss scenarios where adding meta tags for "no-follow no-index" helps improve SEO.
What about having more control over communications for consistent look and feel? We'll insert CSS to control hyperlink styling.
Is it possible to increase the effectiveness of your lead scoring? Using query strings, a field merge, and a hidden form field we can capture lead source to provide a better understanding of leads.
Form Processing Steps
Next, we'll shift gears and take a deep dive into form processing, specifically to experiment with using conditions versus picklists. We'll look at several real-world examples, including hands-on exercises to:
Send an email notification to partner liaison when one of their leads registers
Send a targeted auto-responder based on lead source
Notify the correct sales person for each form submission based on State or Province
To view upcoming class sessions for all Eloqua courses, click here.

Learn More from Oracle University
This Course is included with the Oracle CX Marketing Learning Subscriptions from Oracle University. Subscribers can view this Course anytime within their subscription. If you're not yet a subscriber, take a few moments to learn more about available Oracle CX Marketing Learning Subscriptions and other Oracle University training options. If you have questions, talk to your account manager, email the education team, or submit a service request.
Post edited by Unknown User on
Tagged: