Forum Stats

3,675,607

Users

11,591

Discussions

18,509

Comments
Discussions
Oracle Content Marketing: Eloqua Integration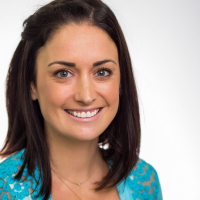 Nora O'Leary-Roseberry-Oracle
Posts: 154
Employee
When systems are working together, they're working for you! Oracle Content Marketing is now integrated with Oracle Eloqua to enhance your organizational capabilities, enrich your asset management, and improve your segmentation.
This OnDemand Course covers:
Accessing the Oracle Marketing Calendar from within Eloqua
Linking Eloqua with Oracle Content Marketing
Accessing Eloqua Emails and Campaigns from within Oracle Content Marketing
Publishing Content Groups and Content Assets to Eloqua
Accessing Content Groups and Content Assets from within Eloqua
Pairing Personas to Segment contacts in Eloqua
Configuring the Dynamic Cloud Content App in Eloqua
Please leave any feedback or comments below!
Learn More from Oracle University
This Course is included with the Oracle CX Marketing Learning Subscriptions from Oracle University. Subscribers can view this Course anytime within their subscription. If you're not yet a subscriber, take a few moments to learn more about available Oracle CX Marketing Learning Subscriptions and other Oracle University training options. If you have questions, talk to your account manager, email the education team, or submit a service request.
Post edited by Unknown User on
Tagged: