Forum Stats

3,677,111

Users

7,699

Discussions

12,816

Comments
Discussions
Oracle Content Marketing: Workflow Management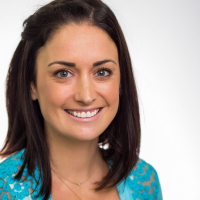 Workflows in Oracle Content Marketing are truly dynamic! They can be molded into a structure that suits your process needs. In order to set up efficient processes using the workflows feature, you must know its properties in and out.
The Oracle Content Marketing: Workflow Management OnDemand Course explains the features of workflows and how to customize them to meet your business needs. The course clarifies some common questions arising for basic to advanced topics, such as :
The concept of workflows
Creation of multiple workflows
Organization of stages and tasks
Management of workflows at the asset level
Workflow permissions
This 30-minute OnDemand Course also covers three examples of the ideal workflow configuration for basic, advanced, and extensive processes. The course is appropriate for all Oracle Content Marketing users who are developing or using the workflow feature.
In the meantime, check out this Feature Focus on Workflow Management video.
We would love to receive feedback and suggestions from you. Please leave your comments and suggestions below.
Learn More from Oracle University
This Course is included with the Oracle CX Marketing Learning Subscriptions from Oracle University. Subscribers can view this Course anytime within their subscription. If you're not yet a subscriber, take a few moments to learn more about available Oracle CX Marketing Learning Subscriptions and other Oracle University training options. If you have questions, talk to your account manager, email the education team, or submit a service request.
Post edited by Unknown User on
Tagged: