Forum Stats

3,675,615

Users

11,598

Discussions

18,518

Comments
Discussions
Modern Marketing: A Modern Marketing Approach to B2C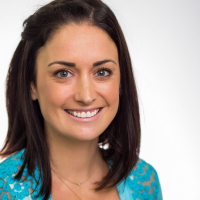 Nora O'Leary-Roseberry-Oracle
Posts: 154
Employee
*Note: This course is an update that combines the older B2C Best Practice Series courses (The Customer Lifecycle, Omnichannel Marketing, and Customer Satisfaction).
As Bob Dylan once advised 'The Times They Are a-Changin',   so when it comes to marketing best practices don't stay stuck in the Campaign Era, or fail to recognize the power of emerging channels and strategies. To truly blaze the trail for future modern marketers, you must understand not only the current state of B2C marketing, but gain some insight into how best to apply these strategies. Luckily for you, this B2C overview is for you!
Begin your journey by gaining a greater familiarity with the customer lifecycle – which differs from that buyer's funnel your B2B friends won't stop talking about. Next, kick cross-channel up a notch by exploring the power of omnichannel marketing. Lastly, discover the secret recipe for turning your satisfied customers into loyal brand advocates.
Omnichannel Marketing

Learn More from Oracle University
This Course is included with the Oracle CX Marketing Learning Subscriptions from Oracle University. Subscribers can view this Course anytime within their subscription. If you're not yet a subscriber, take a few moments to learn more about available Oracle CX Marketing Learning Subscriptions and other Oracle University training options. If you have questions, talk to your account manager, email the education team, or submit a service request.
Post edited by Unknown User on
Tagged: