Forum Stats

3,676,133

Users

9,606

Discussions

13,914

Comments
Discussions
Oracle Social Cloud: Implementation Bootcamp
Reenu Vasnani
Posts: 70
Do you aim to utilize social media as a marketing tool, but not sure how to implement and utilize it effectively?
This two-day training is intended for partners involved in Oracle Social Cloud Implementation. The modules provide information about the Oracle Social Cloud platform, benefits of Oracle Social Cloud, key tasks involved in the implementation process, and how to set up your and your team's account using the Workflow & Automation section of the platform. The modules also cover information about how to utilize each section of the platform - Listen & Analyze, Publish, Engage, and Insights, to leverage the power of social media. The course includes demonstrations and hands-on exercises.
This Bootcamp is delivered by an expert trainer.
Here is the day-wise breakup of the Implementation Bootcamp:
Day 1:
   Implementation Overview
   Workflow & Automation
   Listen & Analyze
Day 2:
    Engage
    Publish
    Insights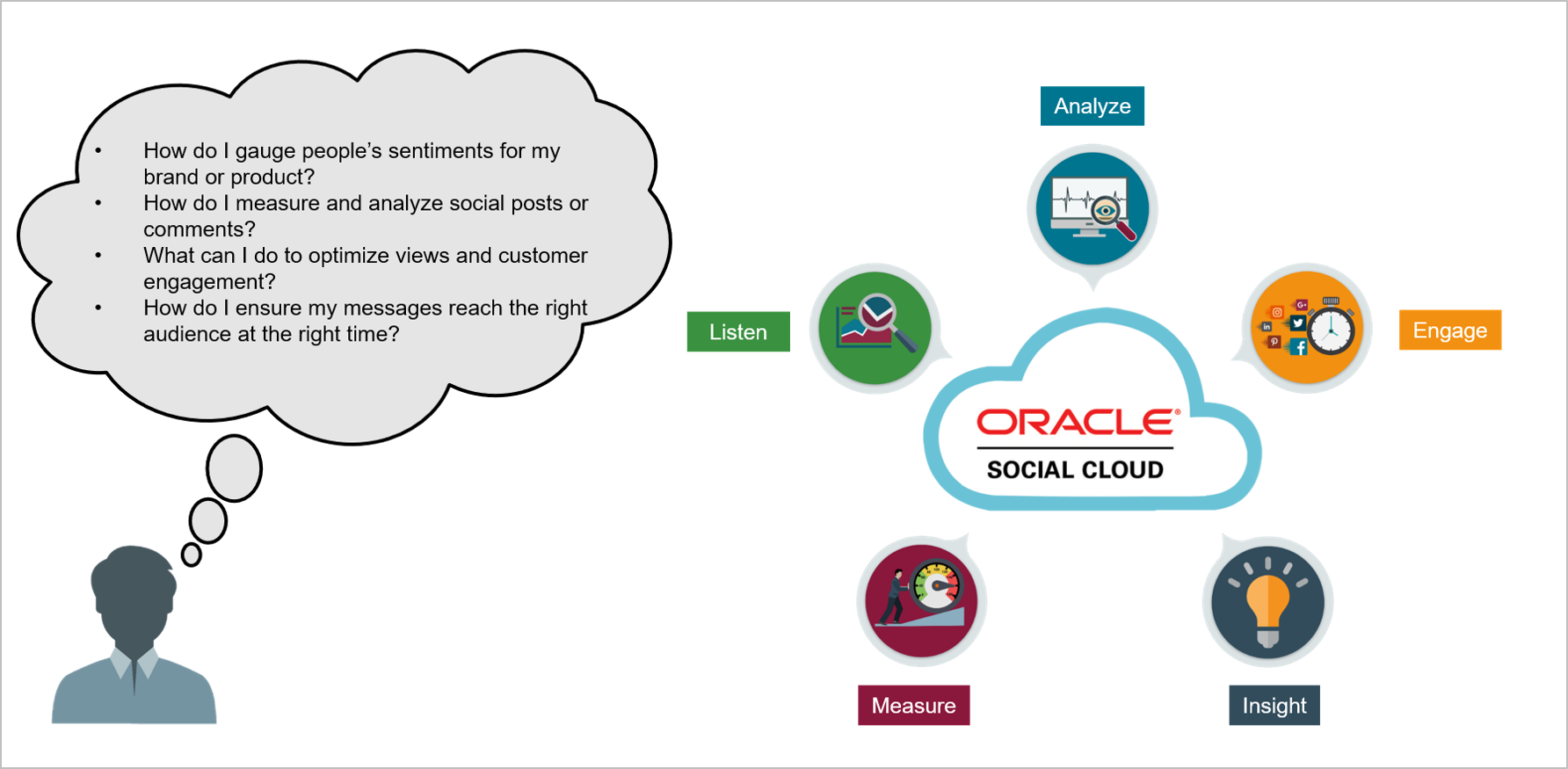 Who should take this course?
This course is Partner-focused, but available to all interested in becoming an expert of the Oracle Social Cloud platform, as well as Implementation Specialists.
Certification
This training also prepares attendees for the Oracle Social Cloud Service 2019 Implementation Essentials exam.
Learn More from Oracle University
If you would like to schedule a Bootcamp, please send an email to our sales team.
Post edited by Unknown User on
Tagged: