Forum Stats

3,675,606

Users

11,591

Discussions

18,509

Comments
Discussions
Getting Started with Eloqua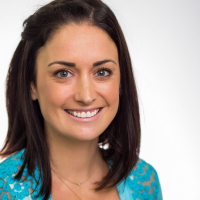 Nora O'Leary-Roseberry-Oracle
Posts: 154
Employee
The Getting Started with Eloqua Learning Path is designed to help you, or members of your team, get your bearings with Eloqua. This learning path is perfect for individuals who are just getting started with Oracle Eloqua and want to better understand how its features help the Marketing and Sales teams exceed customer expectations. This learning path is also FREE, so you can share with your larger organization to ensure everyone understand the power and purpose of Eloqua.
There are two courses in this path:
Oracle Eloqua Overview: This course examines the current marketing landscape and identifies the expectations of stakeholders to explore how Eloqua and its capabilities empower marketers to exceed customer expectations.
Oracle Eloqua Product Demo: This course is designed to give you an overview of the Oracle Eloqua functionality - including asset editors and the automated campaign workflow.
Learn More from Oracle University
This Course is included with the Oracle CX Marketing Learning Subscriptions from Oracle University. Subscribers can view this Course anytime within their subscription. If you're not yet a subscriber, take a few moments to learn more about available Oracle CX Marketing Learning Subscriptions and other Oracle University training options. If you have questions, talk to your account manager, email us at [email protected], or submit a service request.

Post edited by Unknown User on
Tagged: