Forum Stats

3,675,601

Users

11,588

Discussions

18,502

Comments
Discussions
Oracle Eloqua: Exporting Marketing Activities to Your CRM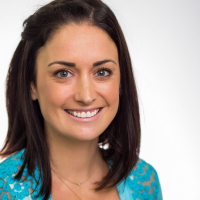 Nora O'Leary-Roseberry-Oracle
Posts: 154
Employee
Marketers want to see their efforts pay off.  They want every email open to be actionable, and every form submission to inform a response from Sales. However, often, those activities stay in Eloqua, and with the marketing team, instead of becoming visible to both teams.
Luckily, it is incredibly easy to export marketing activities to a CRM, and even create an actionable task for the sales team to ensure that customer behavior informs how the organization as a whole responds.
This course will review and define marketing activities, outline the process for exporting Eloqua-generated marketing activities, and demonstrate how to export marketing activities into a CRM, while ensuring that they're actionable by the Sales team.
Learn More from Oracle University
This Course is included with the Oracle CX Marketing Learning Subscriptions from Oracle University. Subscribers can view this Course anytime within their subscription. If you're not yet a subscriber, take a few moments to learn more about available Oracle CX Marketing Learning Subscriptions and other Oracle University training options. If you have questions, talk to your account manager, email the education team, or submit a service request.
Tagged: