Discussions
Oracle Infinity: Analytics Overview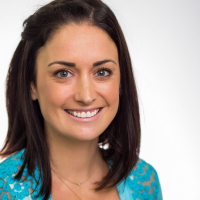 Infinity is Oracle's Enterprise Analytics solution. It is a client-side solution that collects, enhances, and stores a first-party data in a big data lake and is available for action in seconds and it reports/explores the data in minutes. Any report built in Oracle Infinity is real-time by default because you are querying the underlying data set on demand. It presents in a single intuitive user interface that is friendly to the data scientist or the marketer with unlimited flexibility from collection to consumption. 
This course outlines the power of the Analytics feature, which offers flexible reporting and data exploration.
Learn More from Oracle University
This Course is included with the Oracle CX Marketing Learning Subscriptions from Oracle University. Subscribers can view this Course anytime within their subscription. If you're not yet a subscriber, take a few moments to learn more about available Oracle CX Marketing Learning Subscriptions and other Oracle University training options. If you have questions, talk to your account manager, email the education team, or submit a service request.
Tagged: