Discussions
Getting Started with Oracle Infinity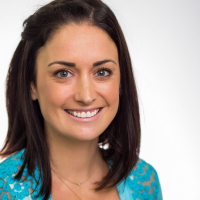 Do you want to capture real-time, on the fly data from your IoT devices for remarketing and personalization?
The Oracle Infinity Getting Started Learning Path is designed to help you recognize the key features and functionalities of Oracle Infinity Solution. This learning path is perfect for individuals who are just getting started with the Oracle Infinity and want to better understand how it can help them in targeting and personalization.
This learning path is FREE, so you can share it with your organization to ensure everyone understands the power and purpose of Oracle Infinity.
There are two courses in this Learning Path:
• Oracle Infinity: Analytics Overview: This course provides you an overview of the Infinity's Analytics feature and gives you an idea of Infinity reporting capabilities.
• Oracle Infinity: Streams Overview: This course is designed to give you an overview of Infinity Streams and describes how Action Center leverages Streams queries via Connections and Actions.


Learn More from Oracle University
This Course is included with the Oracle CX Marketing Learning Subscriptions from Oracle University. Subscribers can view this Course anytime within their subscription. If you're not yet a subscriber, take a few moments to learn more about available Oracle CX Marketing Learning Subscriptions and other Oracle University training options. If you have questions, talk to your account manager, email us at [email protected], or submit a service request.
Post edited by Unknown User on
Tagged: