Discussions
Requirements for the Eloqua Insight Master Title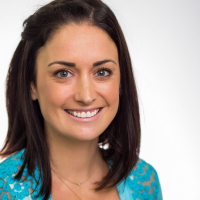 Oracle University students enjoy exclusive access to industry-recognized accreditation programs that allow you to take charge of your own development, enhance your career and give your organization the benefit of having an in-house expert. Best of all, earning these titles means you are an acknowledged member of the Oracle CX Marketing community.
The Eloqua Insight Master title is a feature specific accreditation that includes a robust learning path supporting basic and advanced training preparing learners to perform sophisticated analysis of their marketing initiatives. This title should only be pursued AFTER achievement of the Eloqua Master.
Obtaining the Eloqua Insight Master title requires successful completion of the courses listed below. Depending on the type of education pass, courses may be taken in the live virtual (LVC) format or viewed onDemand, or in a combination of these formats.
The Eloqua Insight Master learning path includes the following courses, as well as a summative exam:
Insight for Reporters
Insight for Analyzers
Working with Pivot Tables
Insight Filters
Insight SQL for Filters & Prompts
Insight Action Links and Conditions
Master Detail Linking
Advanced Dashboard Functions
Reporting on Custom Objects
Conditional Formatting
Advanced Email Analysis
Email Dashboards
You can find the Eloqua Insight Master exam within the Eloqua Insight Master learning path. Those who earn the Eloqua Insight Master title will receive a certificate of achievement and a shareable badge (in the learning subscription and here, on Topliners). As with our other titles, Eloqua Insight Masters must renew their title annually to demonstrate their continued commitment to modern marketing excellence.
The deadline to achieve the current year Eloqua Insight Master title is December 31. If you do not complete the above requirements (courses and exam) prior to December 31 in a given year, you are encouraged to pursue the next year's title by completing any remaining requirements and passing the exam. No exceptions will be given.
Good luck!
Post edited by Nora O'Leary-Roseberry-Oracle on
Tagged: