Campaign Designer UI and UX improvements
Chloë Lind-Oracle
Director, Outbound Product Management, CX Marketing
Posts: 12
Employee
Introduction
We're making a lot of UI and UX improvements that reflect the valuable feedback from Campaign Designer's early adopters. Campaign Designer is now optimized to better utilize the workspace and how you are using the tool--regardless of what screen size you are working on.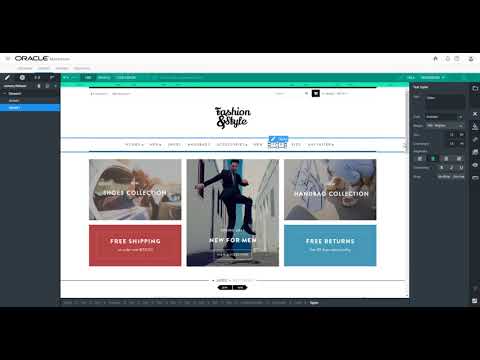 Summary of Key Changes
Panels & Properties
You will notice that the left panel width is reduced and object properties have been moved into a new right side panel. This allows for better use of the workspace and makes room for more features that we will be adding soon, like displaying the history of variant changes.
Redirect Variants
We've moved the Redirect Variant into it's own separate option, directly accessible when you click to add an Element/Variant.
Restyled Header & Footer
Key buttons are moved into the newly redesigned header. Expand the Code Editor, select device type with the Responsive button, and edit URLs all from the top header, leaving only the breadcrumb and Code Editor panel in the footer.
Post edited by OIT Integration User on
Tagged: