Forum Stats

3,675,632

Users

11,602

Discussions

18,529

Comments
Discussions
Insight / BIEE - How to create an analysis on submitted form data?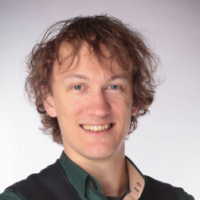 Bob at Elemental Marketing
Posts: 39
Silver Badge
Hi,
I'm creating a dashboard on the performance of some marketing assets related to a series of virtual events. The dashboard basically reports on how the email campaign for invites did, as well as event attendance (how many invitees, registrants, attendees, no-shows, etc.) all neatly prompted per event.
My next step is adding a bar graph that shows the registrations per source, as defined by the hidden UTM Source field of the form submissions. This is where I get stuck.
I've created an Analysis that sort of works:
Attribute: Field Name
Metric: Form Field Value
Filters: Field Name contains all UTM Source AND Form Name contains all Registration
Created a View with a Horizontal Bar Chart, and sure enough I get a neato graph that shows the UTM Source field values of each form submission where the name contains Registration.
So far, so good, but the filters above give me all Eloqua forms with Registration in the title. I want the end user to be able to select a specific Event in a prompt, to only show the results of the registration form of a particular event. I figured, I'll add a filter for 'Campaign Name is prompted', and just smack a Campaign Name prompt on the dashboard. Works for the rest of the Analyses on there just fine.
But this particular analysis seems to be unable to compute. See the Results error below:
I don't necessarily need the Campaign name in there, just have to have something that lets the end user select the 'Event' somehow, and only see the UTM sources of the Registration form submissions tied to that particular event. Anyone have a suggestion how to approach this?
Post edited by Bob at Elemental Marketing on