Oracle Audience Segmentation 22B Release Resources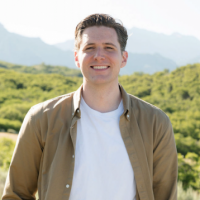 Oracle Audience Segmentation's 22B release materials are here!
This quarter's releases are jam-packed with new features in Audience Segmentation covering areas like governance, integration, and more! Below you can dive into all of the release materials from March 2022 - May 2022. 
Here are the big highlights you should know about:
Bi-Directional Oracle Eloqua Integration: Unlocks new possibilities to send audiences from Oracle Audience Segmentation to Eloqua to improve targeting and personalization across campaigns
Data Deletion Workflow Enhancements: Oracle Audience Segmentation customers can now create data deletion jobs to cater to both compliance use cases as well as data hygiene use cases
Global Language Support for Personalization Attributes: Gives users more flexibility to manage personalization attributes and segments in their local language
As always, we're here to help! Start a new discussion in Topliners with any questions and we will make sure your questions are answered.
March 2022 Release Overview
Release Date: March 25th, 2022
April 2022 Release Overview
Release Date: April 29th, 2022
May 2022 Release Overview
Release Date: May 27th, 2022
Post edited by Jacob Spencer-Oracle on