Update Forms with updated picklists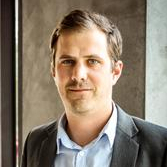 Hi
We have recently updated a picklist which is used in more than 600 eloqua webforms.
Unfortunatelly we have noticed that the update is not visible in the frontend forms, although the picklist is saved centrally. Oracle support told us that we need to save each eloqua form separately, afterwards the updated picklist will be visible in the frontend.
Well, this workaround is working but having to resaving so many forms after updating a central picklist is not really maintainable and causes a lot of extra work. In my opinion the advantage of centralized picklist is to maintain it just once.
I guess there are a lot of big Eloqua clients out there maintaining a similiar amount of webforms and will have the same issue as we have. Does anyone of you have experience with this?
We have also asked Oracle if there is a way to resave all forms at once, but there is no such functionality.
Many thanks for your support
Simon
Answers