Say Hello to The New Oracle Audience Segmentation Category in Topliners!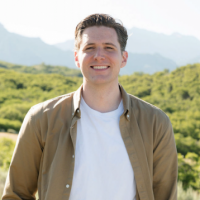 Hi Oracle Audience Segmentation Community,
My name is Jake Spencer and I am the outbound product management lead for Oracle Audience Segmentation (formerly CX Audience). I'm based in San Diego, California.
We're excited to share the new this new category in Topliners that will cover topics on Oracle Audience Segmentation. With the new Category, members can:
Subscribe to each Category and update your notification preferences to choose when you want to be updated about new posts and/or comments (please opt-in for announcements to stay up to date with the latest feature releases!)
See pinned announcements so you don't miss out on the latest content or news on Oracle Audience Segmentation
Become recognized Topliners members as leaders with the new Leaderboard
Interact and engage across the broader Oracle Marketing ecosystem 
And much more!
One thing I love about communities is the opportunity to engage with people outside of work. Your success with Oracle Audience Segmentation is our success so please reach out for answers to questions, share your use cases, and bring anything that might be suitable for the community. We welcome your feedback as we continue making progress on making this an engaging and useful community for you.
We love to hear from our Topliners members! Comment below and introduce yourself! 
Comments