Oracle Unity taps Autonomous Data Warehouse for real-time view of customer data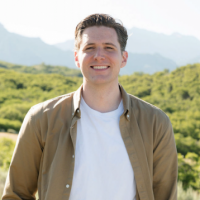 edited Apr 26, 2022 6:33AM
in Unity
Hello,
While we often use this forum to keep you informed on new feature releases for Oracle Unity Customer Data Platform, we've also been hard at work making some exciting updates behind the scenes.
Over the last year, the Oracle Unity team embarked on an ambitious journey to move the initial version of Unity based on a legacy Hadoop architecture to a new streaming data architecture using the latest offerings across Oracle Cloud Infrastructure (OCI) and Oracle Autonomous Database. The next-generation data architecture offers new capabilities in streaming data processing, which enables customers to bring large volumes of batch and streaming data to build the most accurate customer profile to power connected applications.
Today, we're pleased to let you know that Oracle Unity has completed the migration from Hadoop and has been running on Oracle Autonomous Database for about a year. All customers have been migrated to the new platform.
For our customers, this behind-the-scenes work will result in greater performance improvements and responsiveness of Oracle Unity. Specifically:
All instances of Oracle Autonomous Database are protected using Autonomous Data Guard. This allows Oracle Unity to detect and recover from any failures 50 times faster than was possible with Hadoop both in-region and across regions.
Query performance and job execution have improved from 2X to 30X, depending on the use case. This allows Oracle Unity to serve even more complex use cases while maintaining response times.
If you are interested in learning more, you can read our [email protected] blog on the migration process here. We're excited to continue to bring new features and performance improvements to help you maximize the value you get from of Oracle Unity.
Post edited by OIT Integration User on