Oracle Infinity and Maxymiser -- 22C Release Resources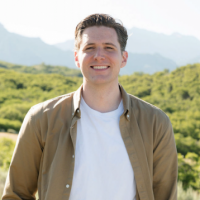 edited Mar 16, 2023 5:48PM
in Unity
We're pleased to inform you that the 22C release for Oracle Infinity and Maxymiser is now available! This quarter's releases are packed with new capabilities enabling you to streamline behavioral insights, improve activation and decisions as well as integrate with more of your stack! Below you'll be able to dig through all the new feature summaries and supporting documentation.
You can catch all the highlights below or by reviewing this new feature summary!
Oracle Infinity Highlights for 22C
Recommendations
Enhanced Recommendations Workspaces – Users can now set up multiple recommendations workspaces in a single account
Streams and Actions
Intelligent User Attributes - Ready-to-use attributes in Oracle Infinity based on a user's digital behavior, making it easy to keep track of things such as session count, customer lifetime value, average order value, visit count, and initial source of referral
Real-time behavioral insights for Oracle Unity – Send behavioral insights from Oracle Infinity in real-time to enrich customer profiles in Oracle Unity
Oracle Maxymiser Highlights for 22C
Campaign Designer
Improved Redirect Campaign Support - Redirect campaigns now support campaign designer's integrations including Oracle Infinity Analytics, Google Universal Analytics, Google Analytics 4, Adobe Analytics and Contentsquare
Native App Testing
React Native - Oracle Maxymiser mobile app testing now supports React Native apps
As always, we're here to help! Start a new discussion in Topliners with any questions and we will ensure your questions are answered.
Post edited by Jacob Spencer-Oracle on