Oracle Unity Customer Data Platform - 23A Release Resources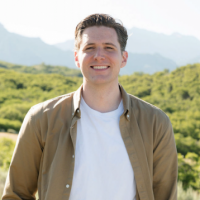 edited Mar 7, 2023 5:58AM
in Unity
Hello everyone,
We're excited to bring you details on all the new releases for 23A which spans December 2022 to February 2023. This quarter's releases are packed with new data governance, privacy, and integration capabilities! Below, you can dig through all the latest feature summaries and supporting documentation.
Here are the big highlights you should know about in this release!
User Activity Reporting Enhancements: Admins and governance users within Oracle Unity can now audit the activities of Unity users, and determine who did what and when in order to enhance control and security.
Oracle Integration Cloud Gen 3 Support: Allows Oracle Unity customers using the adaptor to leverage the latest generation of Oracle Integration Cloud unlocking new integrations with popular technologies like Snowflake.     
Organization-Based Access Controls for Intelligence Workbench: Customers can now apply organizational controls in the Intelligence Workbench to specify which organization members can access a model within Oracle Unity.
As always, we're here to help! Start a new discussion in Topliners with any questions and we will ensure your questions are answered.
Post edited by Jacob Spencer-Oracle on
Comments