Categories
147

Clinical Community

137

Clinical Applications

98

Clinical One
Enablement Courses FAQs: Randomization & Trial Supply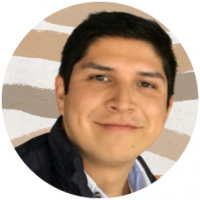 We are excited to announce our brand new Clinical One study build enablement course: Randomization & Trial Supply Management (RTSM). Listed below are some of the answers to some of the most frequently asked questions about this course. If you have any additional questions, please feel free to leave them in the comments section below.
What are the course objectives?
 Study Build Enablement is a interactive learning experience designed for you to acquire an understanding of the core concepts around RTSM to include: Kits, Treatment Arms, Randomizations, Supply Management and Study Supply Management. You will have the ability to apply randomization knowledge and expertise to Clinical One with ease and effectiveness. 
What is the number of modules in this course?
There are three modules in the course:
Kits, Treatment Arms & Randomization
Supply Management
Study Supply Management
What is the average duration of each module?
It takes approximately three hours to complete each module. 
Will I receive a certificate for each module or for the entire series?
 Upon completion of the 3 recommended modules, you will receive a certificate of completion and earn a badge to share on social media.
Will I get practical experience from this course?
 Live instructor-guided exercises are included in each module.
Is there a cost associated with this course?
No, this course is completely free!
Are there any prerequisites for this course?
Yes, the requisites are as follows:
In order to enroll you have to use a corporate email address.
Clinical One Study Build Enablement Data Collection is a pre-requisite to Clinical One Study Build Enablement Randomization & Trial Supply and should be taken prior to enrolling into RTSM
This is an interactive session and a private laptop is required as you will be interacting with the group within Zoom and practicing in Clinical One as a part of the classes.
Let us know if you are interested in taking this course. The next month's schedule will be published soon! 
Tagged: