Categories
147

Clinical Community

137

Clinical Applications

98

Clinical One
APAC Study Build Live Enablement Sessions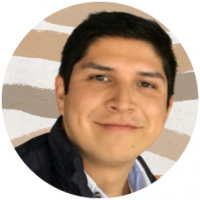 The Clinical One Study Build Enablement sessions are live, instructor-led training sessions designed to provide you with a solid understanding of the core Clinical One concepts. The APAC Clinical One English-language live enablement sessions will take place in March 2023, at convenient times and dates to meet the needs of our Asia Pacific customers.
The sessions explore two categories:
First, there are 6 courses related to Data Collection which are Setup for Success, Form Design I and II, Visits and Branches, and Rules and Analytics. These courses are involved in developing, building, and testing Clinical One studies.
Afterwards, we will conduct three courses on Randomization as well as Trial Supply Management. Within this category, you will be presented with information about Kits, Treatment Arms, Randomizations, and Trial Supply Management.
It must be noted, however, that the Data Collection courses are prerequisites for the Randomization & Trial Supply courses.
Upon successful completion, you will receive a certificate of completion and a social media badge.
If you are interested in enrolling in this course, please click here. If you have any questions, please post them below and our team will be happy to answer them. 
Tagged: