Categories
164

Clinical Community

143

Clinical Applications

98

Clinical One
Get a Certificate and Expand Your Clinical One Knowledge with Oracle's Free Live Trainings!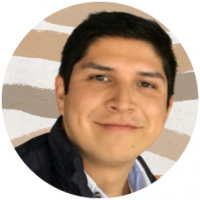 Are you interested in expanding your knowledge of Clinical One? The Oracle Health Sciences Enablement Team is offering their monthly series of free live trainings on Clinical One. If you complete these sessions, you will receive an official Oracle certificate, free of charge.
There are 3 learning paths available:
Analytics (2 sessions),
Data Collection (5 sessions)
RTSM (3 sessions)
Each session includes hands-on practice led by Oracle's Clinical One experts.
In case you're already a user, a potential customer, and enthusiastic learner, or someone who's curious to know more about Oracle's Health Sciences solutions, this upcoming sessions offer you a chance to network with Oracle experts, gain a competitive edge, and expand your knowledge. Please note that seating is limited, so please make sure to register promptly.
To access the enrollment page, click here. You will need an Oracle SSO to register. Please use an institutional email address as we cannot process requests made using personal accounts.
If you have any questions or comments, feel free to leave them in the comment section below or send an email to the team.
Don't miss out on this opportunity to expand your Clinical One knowledge!
Comments