Categories
164

Clinical Community

143

Clinical Applications

98

Clinical One
Unlock New Skills: Join Our Free Live Online Courses in October 2023!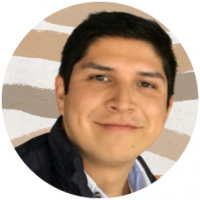 Are you ready to boost your knowledge in the most relevant Clinical One topics? We're happy to announce our upcoming live free online courses for next month!
We believe in the power of continuous learning. That's why we've designed three distinct learning paths to fit to your interests and aspirations.
1. Data Collection Learning Path (Oct. 17th - 25th) This Learning Path comprises the following courses:
Setup for Success (Oct. 17th)
Form Design 1 (Oct. 18th)
Visits and Branches (Oct. 19th)
Form Design 2 (Oct. 24th)
Rules (Oct. 25th)
This path is perfect for those looking to gather and manage data effectively. Don't miss out on this opportunity to level up your data collection skills!
2. RTSM Learning Path (Oct. 27th - 31st) Ready to explore the world of Randomization and Trial Supply Management? This Path includes the following courses:
RTSM 1 (Oct. 27th)
RTSM 2 (Oct. 30th)
RTSM 3 (Oct. 31st)
Join us to become an RTSM expert!
3. Analytics Learning Path (Oct. 26th - Nov. 1st) Unlock the power of data analysis with our Analytics Learning Path, which includes two comprehensive courses:
Analytics 1 (Oct. 26th)
Analytics 2 (Nov. 1st)
These courses will equip you with the tools you need to make data-driven decisions.
How to Register:
For more information, please refer to this post.
Upon successful completion of each course, you'll receive a free certificate to showcase your expertise.
See you in class next month!
Tagged: