Oracle Transactional Business Intelligence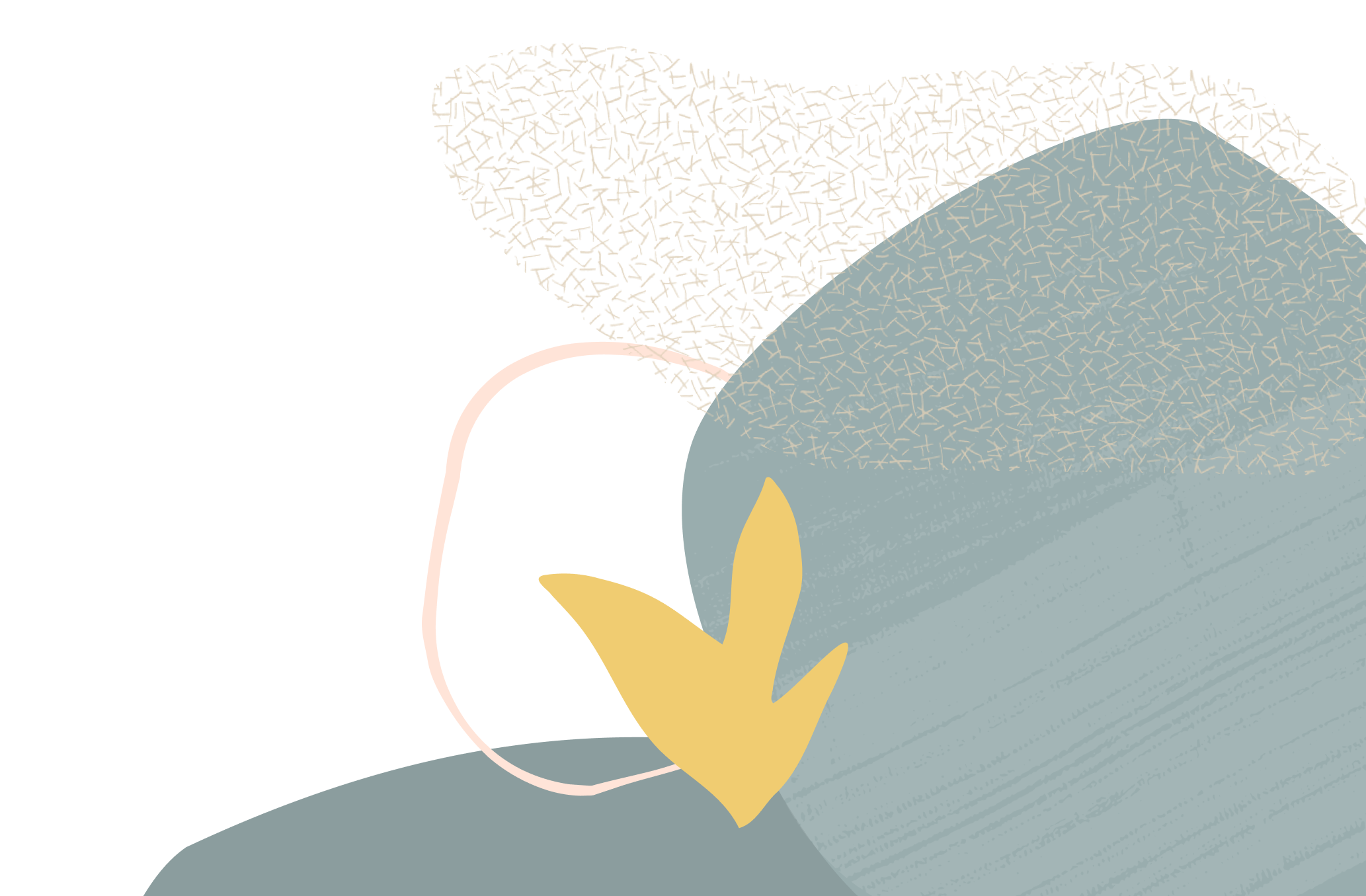 Help with an OTBI or SQL query to produce a list of all job codes with Grade information
Summary:
Hi All,
I am hoping someone can help me - I have been struggling with a report request for a while now and I didn't think it was going to be this hard
Our business users have asked for a list of all Jobs with their grade information (active and inactive) -this includes any future transactions as well.
I created an Analysis using Workforce Management - Worker Assignment Event Real Time pulling data from Job, Job-Additional Attributes, Grade, Grade-Additional Attributes
At first the report appeared to be working EXCEPT it doesn't show the future transactions
For example - in the case of a Grade Update - the change was made effective Dec 1 but the future record isn't showing and a previous grade update is not showing
How do I capture all changes to a Job/Grades
I also tried to create a SQL to do the same thing but I must be missing a table or to because I can't seem to link the information correctly.
I tried starting with the per_valid_grades_f table as it seems to be the only 1 that I could find that contains both the Job id and the grade id
For my test record - there are 4 records in this table
then I tried to pull in the job information from per_jobs_f (has 3 records) but whenever I attempt to link by job_id and effective_start_date - I end up with 12 records
Sorry for the long winded request but if anyone could help that would be great.
Content (required):
OTBI or SQL query
Version (include the version you are using, if applicable):
21D
Code Snippet (add any code snippets that support your topic, if applicable):
XML
<saw:report xmlns:saw="com.siebel.analytics.web/report/v1.1" xmlns:xsi="http://www.w3.org/2001/XMLSchema-instance" xmlns:xsd="http://www.w3.org/2001/XMLSchema" xmlns:sawx="com.siebel.analytics.web/expression/v1.1" xmlVersion="201201160">
  <saw:criteria xsi:type="saw:simpleCriteria" subjectArea="&quot;Workforce Management - Worker Assignment Event Real Time&quot;" withinHierarchy="true">
   <saw:columns>
     <saw:column xsi:type="saw:regularColumn" columnID="cdec5ac7a8c3d0f23">
      <saw:columnFormula>
        <sawx:expr xsi:type="sawx:sqlExpression">"Job"."Job Code"</sawx:expr></saw:columnFormula>
      <saw:displayFormat>
        <saw:formatSpec suppress="repeat" wrapText="false"/></saw:displayFormat>
      <saw:tableHeading>
        <saw:caption fmt="text">
         <saw:text>Job</saw:text></saw:caption></saw:tableHeading>
      <saw:columnHeading>
        <saw:displayFormat>
         <saw:formatSpec/></saw:displayFormat>
        <saw:caption fmt="text">
         <saw:text>Job Code</saw:text></saw:caption></saw:columnHeading></saw:column>
     <saw:column xsi:type="saw:regularColumn" columnID="cf7102afbafb19d19">
      <saw:columnFormula>
        <sawx:expr xsi:type="sawx:sqlExpression">cast("Job - Additional Attributes"."Job Last Update Date" as Date)</sawx:expr></saw:columnFormula>
      <saw:displayFormat>
        <saw:formatSpec suppress="repeat" wrapText="true"/></saw:displayFormat>
      <saw:tableHeading>
        <saw:caption fmt="text">
         <saw:text>Job - Additional Attributes</saw:text></saw:caption></saw:tableHeading>
      <saw:columnHeading>
        <saw:displayFormat>
         <saw:formatSpec/></saw:displayFormat>
        <saw:caption fmt="text">
         <saw:text>Job Last Update Date</saw:text></saw:caption></saw:columnHeading></saw:column>
     <saw:column xsi:type="saw:regularColumn" columnID="ccff65b4dd9c5cf36">
      <saw:columnFormula>
        <sawx:expr xsi:type="sawx:sqlExpression">cast("Grade - Additional Attributes"."Grade Last Update Date" as Date)</sawx:expr></saw:columnFormula>
      <saw:displayFormat>
        <saw:formatSpec suppress="repeat" wrapText="true"/></saw:displayFormat>
      <saw:tableHeading>
        <saw:caption fmt="text">
         <saw:text>Grade - Additional Attributes</saw:text></saw:caption></saw:tableHeading>
      <saw:columnHeading>
        <saw:displayFormat>
         <saw:formatSpec/></saw:displayFormat>
        <saw:caption fmt="text">
         <saw:text>Grade Last Update Date</saw:text></saw:caption></saw:columnHeading></saw:column>
     <saw:column xsi:type="saw:regularColumn" columnID="ccff65b4dd9c5cf36_d1">
      <saw:columnFormula>
        <sawx:expr xsi:type="sawx:sqlExpression">"Grade"."Grade Type"</sawx:expr></saw:columnFormula>
      <saw:displayFormat>
        <saw:formatSpec visibility="hidden" suppress="suppress" wrapText="true"/></saw:displayFormat>
      <saw:columnHeading>
        <saw:displayFormat>
         <saw:formatSpec/></saw:displayFormat></saw:columnHeading></saw:column>
     <saw:column xsi:type="saw:regularColumn" columnID="ccff65b4dd9c5cf36_d2">
      <saw:columnFormula>
        <sawx:expr xsi:type="sawx:sqlExpression">"Grade"."Grade Code"</sawx:expr></saw:columnFormula></saw:column>
     <saw:column xsi:type="saw:regularColumn" columnID="ccff65b4dd9c5cf36_d3">
      <saw:columnFormula>
        <sawx:expr xsi:type="sawx:sqlExpression">"Grade"."Grade Name"</sawx:expr></saw:columnFormula></saw:column>
     <saw:column xsi:type="saw:regularColumn" columnID="c4e6f0d721f4642da">
      <saw:columnFormula>
        <sawx:expr xsi:type="sawx:sqlExpression">"Assignment Event"."# Of Hires"</sawx:expr></saw:columnFormula>
      <saw:displayFormat>
        <saw:formatSpec suppress="repeat" wrapText="true" visibility="hidden">
         <saw:dataFormat xsi:type="saw:number" commas="false" negativeType="minus" minDigits="0" maxDigits="0"/></saw:formatSpec></saw:displayFormat>
      <saw:columnHeading>
        <saw:displayFormat>
         <saw:formatSpec/></saw:displayFormat></saw:columnHeading></saw:column>
     <saw:column xsi:type="saw:regularColumn" columnID="c6fadc1ae13c65912">
      <saw:columnFormula>
        <sawx:expr xsi:type="sawx:sqlExpression">"Grade"."Set Name"</sawx:expr></saw:columnFormula>
      <saw:displayFormat>
        <saw:formatSpec suppress="repeat" wrapText="false"/></saw:displayFormat>
      <saw:columnHeading>
        <saw:displayFormat>
         <saw:formatSpec/></saw:displayFormat></saw:columnHeading></saw:column>
     <saw:column xsi:type="saw:regularColumn" columnID="c6c9784080c98edad">
      <saw:columnFormula>
        <sawx:expr xsi:type="sawx:sqlExpression">"Job"."Job Name"</sawx:expr></saw:columnFormula>
      <saw:displayFormat>
        <saw:formatSpec suppress="repeat" wrapText="false"/></saw:displayFormat>
      <saw:tableHeading>
        <saw:caption fmt="text">
         <saw:text>Job</saw:text></saw:caption></saw:tableHeading>
      <saw:columnHeading>
        <saw:displayFormat>
         <saw:formatSpec/></saw:displayFormat>
        <saw:caption fmt="text">
         <saw:text>Job Title</saw:text></saw:caption></saw:columnHeading></saw:column>
     <saw:column xsi:type="saw:regularColumn" columnID="ca3867f221958bb25">
      <saw:columnFormula>
        <sawx:expr xsi:type="sawx:sqlExpression">cast("Job"."Effective End Date" as date)</sawx:expr></saw:columnFormula>
      <saw:displayFormat>
        <saw:formatSpec suppress="repeat" wrapText="false"/></saw:displayFormat>
      <saw:tableHeading>
        <saw:caption fmt="text">
         <saw:text>Job</saw:text></saw:caption></saw:tableHeading>
      <saw:columnHeading>
        <saw:displayFormat>
         <saw:formatSpec/></saw:displayFormat>
        <saw:caption fmt="text">
         <saw:text>Job Effective End Date</saw:text></saw:caption></saw:columnHeading></saw:column>
     <saw:column xsi:type="saw:regularColumn" columnID="cde8e2e077447bd9a">
      <saw:columnFormula>
        <sawx:expr xsi:type="sawx:sqlExpression">"Job"."Set Name"</sawx:expr></saw:columnFormula>
      <saw:displayFormat>
        <saw:formatSpec suppress="repeat" wrapText="false"/></saw:displayFormat>
      <saw:columnHeading>
        <saw:displayFormat>
         <saw:formatSpec/></saw:displayFormat></saw:columnHeading></saw:column>
     <saw:column xsi:type="saw:regularColumn" columnID="cefd311d6902d9dd8">
      <saw:columnFormula>
        <sawx:expr xsi:type="sawx:sqlExpression">cast("Job"."Effective Start Date" as date)</sawx:expr></saw:columnFormula>
      <saw:displayFormat>
        <saw:formatSpec suppress="repeat" wrapText="false"/></saw:displayFormat>
      <saw:tableHeading>
        <saw:caption fmt="text">
         <saw:text>Job</saw:text></saw:caption></saw:tableHeading>
      <saw:columnHeading>
        <saw:displayFormat>
         <saw:formatSpec/></saw:displayFormat>
        <saw:caption fmt="text">
         <saw:text>Job Effective Start Date</saw:text></saw:caption></saw:columnHeading></saw:column>
     <saw:column xsi:type="saw:regularColumn" columnID="c36c451e936b193c2">
      <saw:columnFormula>
        <sawx:expr xsi:type="sawx:sqlExpression">"Grade"."Effective End Date"</sawx:expr></saw:columnFormula>
      <saw:displayFormat>
        <saw:formatSpec suppress="repeat" wrapText="false"/></saw:displayFormat>
      <saw:tableHeading>
        <saw:caption fmt="text">
         <saw:text>Grade</saw:text></saw:caption></saw:tableHeading>
      <saw:columnHeading>
        <saw:displayFormat>
         <saw:formatSpec/></saw:displayFormat>
        <saw:caption fmt="text">
         <saw:text>Grade Effective End Date</saw:text></saw:caption></saw:columnHeading></saw:column>
     <saw:column xsi:type="saw:regularColumn" columnID="c182cbb803bf35a95">
      <saw:columnFormula>
        <sawx:expr xsi:type="sawx:sqlExpression">"Grade"."Effective Start Date"</sawx:expr></saw:columnFormula>
      <saw:displayFormat>
        <saw:formatSpec suppress="repeat" wrapText="false"/></saw:displayFormat>
      <saw:tableHeading>
        <saw:caption fmt="text">
         <saw:text>Grade</saw:text></saw:caption></saw:tableHeading>
      <saw:columnHeading>
        <saw:displayFormat>
         <saw:formatSpec/></saw:displayFormat>
        <saw:caption fmt="text">
         <saw:text>Grade Effective Start Date</saw:text></saw:caption></saw:columnHeading></saw:column>
     <saw:column xsi:type="saw:regularColumn" columnID="ca20399a6d18962e9">
      <saw:columnFormula>
        <sawx:expr xsi:type="sawx:sqlExpression">"Job"."PER_JOBS_DFF_COMPENSATIONGROUP_v"</sawx:expr></saw:columnFormula>
      <saw:displayFormat>
        <saw:formatSpec suppress="repeat" wrapText="false"/></saw:displayFormat>
      <saw:columnHeading>
        <saw:displayFormat>
         <saw:formatSpec/></saw:displayFormat></saw:columnHeading></saw:column>
     <saw:column xsi:type="saw:regularColumn" columnID="c7a9d50ca47b9b356">
      <saw:columnFormula>
        <sawx:expr xsi:type="sawx:sqlExpression">"Job"."Job Active Status"</sawx:expr></saw:columnFormula>
      <saw:displayFormat>
        <saw:formatSpec suppress="repeat" wrapText="true"/></saw:displayFormat>
      <saw:columnHeading>
        <saw:displayFormat>
         <saw:formatSpec/></saw:displayFormat></saw:columnHeading></saw:column>
     <saw:column xsi:type="saw:regularColumn" columnID="cedbd5e093b3a73e6">
      <saw:columnFormula>
        <sawx:expr xsi:type="sawx:sqlExpression">"Job"."Job Manager Level"</sawx:expr></saw:columnFormula>
      <saw:displayFormat>
        <saw:formatSpec visibility="hidden" suppress="repeat" wrapText="true"/></saw:displayFormat>
      <saw:columnHeading>
        <saw:displayFormat>
         <saw:formatSpec/></saw:displayFormat></saw:columnHeading></saw:column>
     <saw:column xsi:type="saw:regularColumn" columnID="c195548df59c27ca1">
      <saw:columnFormula>
        <sawx:expr xsi:type="sawx:sqlExpression">"Job"."Job Family Name"</sawx:expr></saw:columnFormula>
      <saw:displayFormat>
        <saw:formatSpec suppress="repeat" wrapText="false"/></saw:displayFormat>
      <saw:columnHeading>
        <saw:displayFormat>
         <saw:formatSpec/></saw:displayFormat></saw:columnHeading></saw:column>
     <saw:column xsi:type="saw:regularColumn" columnID="c8387c934c333bafb">
      <saw:columnFormula>
        <sawx:expr xsi:type="sawx:sqlExpression">"Job"."Job Function Name"</sawx:expr></saw:columnFormula>
      <saw:displayFormat>
        <saw:formatSpec suppress="repeat" wrapText="false" visibility="hidden"/></saw:displayFormat>
      <saw:columnHeading>
        <saw:displayFormat>
         <saw:formatSpec/></saw:displayFormat></saw:columnHeading></saw:column>
     <saw:column xsi:type="saw:regularColumn" columnID="cc03613318e60db94">
      <saw:columnFormula>
        <sawx:expr xsi:type="sawx:sqlExpression">"Job"."Full/Part Time"</sawx:expr></saw:columnFormula>
      <saw:displayFormat>
        <saw:formatSpec visibility="hidden" suppress="repeat" wrapText="true"/></saw:displayFormat>
      <saw:columnHeading>
        <saw:displayFormat>
         <saw:formatSpec/></saw:displayFormat></saw:columnHeading></saw:column>
     <saw:column xsi:type="saw:regularColumn" columnID="c606e0bbfe6e7e2d1">
      <saw:columnFormula>
        <sawx:expr xsi:type="sawx:sqlExpression">"Job"."Regular/Temporary"</sawx:expr></saw:columnFormula>
      <saw:displayFormat>
        <saw:formatSpec visibility="hidden" suppress="repeat" wrapText="true"/></saw:displayFormat>
      <saw:columnHeading>
        <saw:displayFormat>
         <saw:formatSpec/></saw:displayFormat></saw:columnHeading></saw:column>
     <saw:column xsi:type="saw:regularColumn" columnID="cd77cfd241e37bfbb">
      <saw:columnFormula>
        <sawx:expr xsi:type="sawx:sqlExpression">"Job"."Valid Grades"</sawx:expr></saw:columnFormula>
      <saw:displayFormat>
        <saw:formatSpec suppress="repeat" wrapText="false"/></saw:displayFormat>
      <saw:tableHeading>
        <saw:caption fmt="text">
         <saw:text>Job</saw:text></saw:caption></saw:tableHeading>
      <saw:columnHeading>
        <saw:caption fmt="text">
         <saw:text>Grade Code</saw:text></saw:caption>
        <saw:displayFormat>
         <saw:formatSpec/></saw:displayFormat></saw:columnHeading></saw:column>
     <saw:column xsi:type="saw:regularColumn" columnID="cb74cd6a102e35d56">
      <saw:columnFormula>
        <sawx:expr xsi:type="sawx:sqlExpression">LEFT("Job"."Valid Grades", 2)</sawx:expr></saw:columnFormula>
      <saw:displayFormat>
        <saw:formatSpec visibility="hidden" suppress="suppress" wrapText="true"/></saw:displayFormat>
      <saw:tableHeading>
        <saw:caption fmt="text">
         <saw:text>Job</saw:text></saw:caption></saw:tableHeading>
      <saw:columnHeading>
        <saw:caption fmt="text">
         <saw:text>Grade</saw:text></saw:caption>
        <saw:displayFormat>
         <saw:formatSpec/></saw:displayFormat></saw:columnHeading></saw:column>
     <saw:column xsi:type="saw:regularColumn" columnID="cc3393951c5532315">
      <saw:columnFormula>
        <sawx:expr xsi:type="sawx:sqlExpression">"Job Legislation Data_United States Job Information"."Job Legislation Data_PER_JOBS_LEG_EFF_HRX_US_JOBS__FLSA_STATUS_v"</sawx:expr></saw:columnFormula>
      <saw:displayFormat>
        <saw:formatSpec visibility="hidden" suppress="repeat" wrapText="true"/></saw:displayFormat>
      <saw:columnHeading>
        <saw:displayFormat>
         <saw:formatSpec/></saw:displayFormat></saw:columnHeading></saw:column>
     <saw:column xsi:type="saw:regularColumn" columnID="c6b5c2b22c878d68f">
      <saw:columnFormula>
        <sawx:expr xsi:type="sawx:sqlExpression">"Job Legislation Data_United States Job Information"."Job Legislation Data_PER_JOBS_LEG_EFF_HRX_US_JOBS__EEO1_CATEGORY_v"</sawx:expr></saw:columnFormula>
      <saw:displayFormat>
        <saw:formatSpec visibility="hidden" suppress="repeat" wrapText="true"/></saw:displayFormat>
      <saw:columnHeading>
        <saw:displayFormat>
         <saw:formatSpec/></saw:displayFormat></saw:columnHeading></saw:column></saw:columns>
   <saw:filter>
     <sawx:expr op="in" xsi:type="sawx:list">
      <sawx:expr xsi:type="sawx:columnExpression" formulaUse="code" displayUse="display">
        <saw:columnFormula formulaUse="display">
         <sawx:expr xsi:type="sawx:sqlExpression">"Job"."Job Active Status"</sawx:expr></saw:columnFormula></sawx:expr>
      <sawx:expr xsi:type="xsd:string">A</sawx:expr>
      <sawx:expr xsi:type="xsd:string">I</sawx:expr></sawx:expr></saw:filter></saw:criteria>
  <saw:views currentView="0">
   <saw:view xsi:type="saw:compoundView" name="compoundView!1">
     <saw:cvTable>
      <saw:cvRow>
        <saw:cvCell viewName="tableView!1">
         <saw:displayFormat>
           <saw:formatSpec/></saw:displayFormat></saw:cvCell></saw:cvRow></saw:cvTable></saw:view>
   <saw:view xsi:type="saw:titleView" name="titleView!1"/>
   <saw:view xsi:type="saw:tableView" name="tableView!1" scrollingEnabled="false">
     <saw:edges>
      <saw:edge axis="page" showColumnHeader="true"/>
      <saw:edge axis="section"/>
      <saw:edge axis="row" showColumnHeader="true">
        <saw:edgeLayers>
         <saw:edgeLayer type="column" columnID="cdec5ac7a8c3d0f23"/>
         <saw:edgeLayer type="column" columnID="c6c9784080c98edad"/>
         <saw:edgeLayer type="column" columnID="c7a9d50ca47b9b356"/>
         <saw:edgeLayer type="column" columnID="cefd311d6902d9dd8"/>
         <saw:edgeLayer type="column" columnID="ca3867f221958bb25"/>
         <saw:edgeLayer type="column" columnID="cf7102afbafb19d19"/>
         <saw:edgeLayer type="column" columnID="cedbd5e093b3a73e6"/>
         <saw:edgeLayer type="column" columnID="cc03613318e60db94"/>
         <saw:edgeLayer type="column" columnID="c606e0bbfe6e7e2d1"/>
         <saw:edgeLayer type="column" columnID="c195548df59c27ca1"/>
         <saw:edgeLayer type="column" columnID="cde8e2e077447bd9a"/>
         <saw:edgeLayer type="column" columnID="c8387c934c333bafb"/>
         <saw:edgeLayer type="column" columnID="ca20399a6d18962e9"/>
         <saw:edgeLayer type="column" columnID="cc3393951c5532315"/>
         <saw:edgeLayer type="column" columnID="c6b5c2b22c878d68f"/>
         <saw:edgeLayer type="column" columnID="cd77cfd241e37bfbb"/>
         <saw:edgeLayer type="column" columnID="cb74cd6a102e35d56"/>
         <saw:edgeLayer type="column" columnID="c6fadc1ae13c65912"/>
         <saw:edgeLayer columnID="ccff65b4dd9c5cf36_d3" type="column"/>
         <saw:edgeLayer columnID="ccff65b4dd9c5cf36_d1" type="column"/>
         <saw:edgeLayer columnID="ccff65b4dd9c5cf36_d2" type="column"/>
         <saw:edgeLayer type="column" columnID="c182cbb803bf35a95"/>
         <saw:edgeLayer type="column" columnID="c36c451e936b193c2"/>
         <saw:edgeLayer type="column" columnID="ccff65b4dd9c5cf36"/>
         <saw:edgeLayer type="column" columnID="c4e6f0d721f4642da"/></saw:edgeLayers></saw:edge>
      <saw:edge axis="column" showColumnHeader="rollover"/></saw:edges></saw:view></saw:views></saw:report>
Thanks
Pam
Answers