Forum Stats

3,675,642

Users

11,611

Discussions

18,535

Comments
Discussions
Academy Course - Blind Form Submits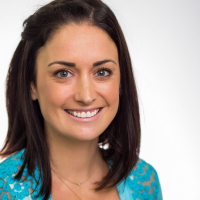 Nora O'Leary-Roseberry-Oracle
Posts: 154
Employee
Do you want to increase form conversions with minimal customer effort? Do you wish a single email click-through could act as a form submission? Incorporate blind form submits in Eloqua! Learn how to create blind form submit links directly in your emails to gather Contact data with one click. This training topic is part of the one-day, live virtual course (LVC), B2B: Develop and Design under the specialty tenet, Conversion.
B2B: Develop and Design is available in the learning portal. The Blind Form Submits course topic provides use cases for when blind form submits are a good solution along with step-by-step guidance to:
Create a form with hidden fields and processing steps
Build a blind form submit link
Add additional processing steps to an existing form to support multiple blind form submit links in a single email
To learn more about this course,download the abstract for B2B: Develop and Design in the course description.
In order to enroll in and complete marketing cloud education courses, students must have access to the learning portal. A training purchase can be made through the Education Sales Team. Request more information here or contact the team for information at [email protected].
Education customers can log in to our learning environment to view course offerings and enroll for classes any time. As always, we appreciate your feedback and suggestions below.
Launch the Learning Portal
Post edited by Unknown User on
Tagged: