Centrally block multi step campaign email sendings during (public) holidays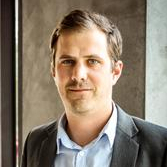 Problem
Whenever we have a public holiday, bank holidays or a period of time where we don't want to send out emails (for example in between christmas and new years eve ) we need to deactivate all running multi step campaigns manually. As we have a lot of nurturing and other campaigns running in parallel, this is every time a huge manual effort and error-prone.
Potential Solution
We would like to have a centrally managed calendar/list of dates where we could define on which dates multistep campaigns should (optional) not send out emails.
Within the "Scheduling tab" of the "email send campaign step" we would like to have an option where we could decide if the emails should get blocked based on the holiday list:
An even more sophisticated solution would be a drop-down next to the checkbox where you could choose your holiday list. This would make sense for customers having campaigns running in different countries with different holiday lists.
Post edited by Simon Kaufmann on
Tagged:
Comments