Is Eloqua End of life?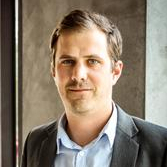 I'd like to have the opinion from the Eloqua User Community on the following aussumption. Is Eloqua End of life?
Personally I'm not really happy with the amount of new features which have been rolled out within the last few years. Compared to other marketing automation providers on the market, there was not a lot of innovation in my opinion. If there are some new state of the art features, they are beeing sold as overprized "add-ons" (advanced intelligence) wich you need to have an additional licence for.
There is also no transparency about the Eloqua's roadmap. The last information on this I've found is from September 2021 (correct me if I'm wrong). I do not really see what is planned for the next year(s).
Also I hear more and more rumors from the agency environment that its unclear what the future Oracle CRM/CX Marketing-Strategy is. Some people even saying Oracle wants to get rid of the whole CRM/CX Marketing part.
But the most dissapointing part for me is how Oracle/Eloqua handles its feature requests from its clients. There is not a clear process and especially commitment from Oracle side. The dream it section here is more like an 90ies/00ies discussion board. When you are very lucky somebody from Oracle is answering your request / ideas. There is no transparency if request are beeing checked, if they are getting added to some release cycles etc. In my opinion Oracle should get at least obligated to give its client feedback on their request. I'm working together with other SaaS providers where feature request are handled in way more structured/agile way with defined SLAs etc.
I really do not understand why Oracle/Eloqua is not using its knowledge from its users/clients. If I read through the Dream It section i see so many great ideas / major improvements not getting recognized.
All this together brings me to the assumption that Oracle is may thinking about stop developing eloqua or is even trying to sell it. This would be a shame as I still think Eloqua is a great product, but it definitely needs more innovation, speed and consideration of what its client wants.
Tagged:
Comments