Oracle Eloqua Feature Kit: Multi-step campaigns in Eloqua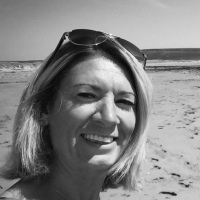 edited Apr 29, 2022 6:29AM
in Eloqua
Learn more! Be sure to explore all of our Oracle Eloqua Feature Kits
Create an integrated marketing multi-step campaign in Eloqua to automate, scale, and personalize your B2B leads, prospects, and customer cross-channel journeys for enhanced customer experiences.
To help you understand Oracle Eloqua's multi-step campaign capabilities, we have assembled three key resources for you. We refer to these collectively as a Feature Kit, and they will take less than 30 minutes for you to review:
Single page 'Do You Know About Multi-Step Campaigns in Oracle Eloqua' document that highlights expected benefits and includes links to additional resources for Users and Administrators.
Four-page 'Best Practices for Deploying Multi-Step Campaigns' document that shares recommendations and information to guide your Administrator with setting up multi-step campaigns.
Check out these feature kit components and let us know what you think and how you get on. We'd love to hear from you.
Oracle Product Development, CX Center of Excellence Team and CX Product Management, Oracle Eloqua
Post edited by OIT Integration User on
Tagged: