Oracle Responsys Feature Kits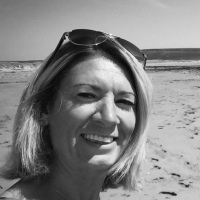 Resources to help you identify and enable specific features within Responsys to drive exceptional customer experiences and business value
Oracle Responsys is a feature-rich campaign management platform that delivers advanced intelligence at scale so you can create personalized messages based on the individual interests and preferences of customers and prospects. In turn, this can help you to drive real results for your business.
Understanding and leveraging these features are critical in helping your teams and your business to succeed.
We're here to help and have developed some resources to help you in the form of 'Feature Kits'.
What is a Feature Kit?
A Feature Kit is a set of resources to help customers to identify and enable specific features within Responsys, to ensure you are using the platform to its fullest potential. Each kit comprises:
Short (c.2 minute) video overview of the feature, expected benefits, implementation, and proposed next steps.
Single page 'Do You Know About [the feature]' document that highlights expected benefits and includes links to additional resources for Users and Administrators.
Four-page 'Best Practices for [the feature]' document that shares recommendations and information to guide your Administrator with setting up the feature.
The available Feature Kits are listed below and will be updated on a quarterly basis, so check them out and let us know what you think. We'd love to hear from you.
Available Feature Kits
>> Optimizing Email Campaigns with Responsys Multivariate Testing (MVT)
>> Deploying cross-channel campaigns with Responsys Mobile App Campaigns
Oracle Product Development, CX Center of Excellence Team and CX Product Management, Oracle Responsys
Post edited by Wilson Zhu-Oracle on