Best Of
Data Managers, you can help us build future offerings! We need your feedback!
Your Clinical One Enablement team would like to create future enablement offerings specifically focused on the needs of Data Managers. WE WELCOME YOUR FEEDBACK!
Please take 15 seconds to complete a three-question survey to help us get started. We appreciate your time and participation and look forward to continuing to work closely with you in the future!
Hello Community Members,
We are excited to announce our upcoming free online courses for Fall 2023. These courses are designed to provide you with introductory skills and knowledge you need to succeed in Clinical One.
Our course offerings include:
Each course includes interactive hands-on exercises, and upon successful completion, you will receive a free Oracle certificate. Don't miss out!
If you have any questions or comments, please feel free to ask in the comments section below.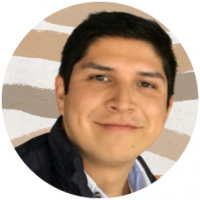 Omar M.-Oracle