Discussions
Oracle Eloqua: Course List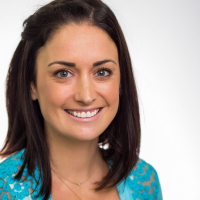 Oracle University Marketing Cloud Education teaches modern marketing best practices and how to apply them in Oracle Eloqua. Classes are designed specifically for marketers and provide the skills necessary to succeed. Whether through a Live Virtual Class (LVC) or OnDemand Course, you can learn your way, on your schedule.
Subscribers can access these courses 24/7 within their subscription. If you're not yet a subscriber, take a few moments to learn more about available Oracle Marketing Cloud Learning Subscriptions and other Oracle University training options. Whether OnDemand or via a Live Virtual Class, learn your way, on your schedule.
Note: This orange icon
identifies courses that are also delivered as Live Virtual Classes (LVC) by an expert Instructor from Oracle University. To view upcoming sessions for all Eloqua classes,
click here
.
A combination of best practices and hands-on product learning orients new users to the capabilities of Oracle Eloqua. Interested in an Eloqua Master accreditation? Refer to the Eloqua Master requirements.
Our Eloqua Implementation Certification learning path, which includes a first free attempt at the Oracle Eloqua Marketing Cloud Service 2019 Implementation Specialist Certification exam, includes a correlated bootcamp.
There are currently two types of achievements available for Eloqua, accreditations and certifications. Click each achievement to learn more. Stay tuned for additional achievements in 2020!
Accreditations:
Certifications:
Note: To view upcoming sessions for all Eloqua classes, click here.

Post edited by Unknown User on
Tagged: