Oracle Unity 22B Release Resources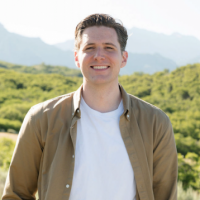 edited Jun 21, 2022 6:43PM
in Unity
We're pleased to inform you that the 22B new feature summary for Oracle Unity is now available! This quarter's releases are jam-packed with new features covering areas like governance, integration, and data science! Below you'll be able to dig through all the new feature summaries as well as supporting documentation.
You can catch all the highlights below or by reviewing this new feature summary! For Oracle Infinity release highlights, you can head over here.
Here are the big highlights you should know about in this release!
Additional out-of-the-box ML models: New out-of-the-box ML models to improve predictive audiences and experiences. New models include Send Time Optimization, Churn Propensity, and Predictive Account Scoring for B2B scenarios
New integrations: A new inbound integration with Salesforce CRM as well as enhancements to our existing Eloqua integration help you bring more context to the customer profile and improve data activation workflows
New Data Center: Oracle Unity is now live in our Mumbai, India data center to give customers in India more options with regard to data residency.
As always, we're here to help! Start a new discussion in Topliners with any questions and we will make sure your questions are answered.
March 2022 Releases and Updates Overview
Release Date: March 25th, 2022
April 2022 Releases and Updates Overview
Release Date: April 29th, 2022
May 2022 Releases and Updates Overview
Release Date: May 27th, 2022
Post edited by Jacob Spencer-Oracle on