Oracle Unity 22C Release Resources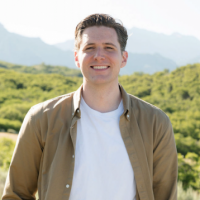 edited Sep 6, 2022 8:26PM
in Unity
We're pleased to inform you that the 22C release for Oracle Unity Customer Data Platform is now available! This quarter's releases are packed with new data science, data management, and integration capabilities! Below, you'll be able to dig through all the new feature summaries and supporting documentation.
Here are the big highlights you should know about in this release!
Bring Your Own Model: Oracle Unity Customer Data Platform now enables customers to bring their own custom ML models (Python based) for scoring purposes via the Unity UI. Re-training and scoring values can then be calculated within Oracle Unity.
New Integration For Facebook/Meta Ads: Leverage the new Facebook outbound connector via Oracle Media Bridge to deliver segments that contain hashed email personalization attributes to improve targeting, lookalike modeling, and measurement within Facebook
Additional OOTB Models: New, ready-to-use ML models for engagement propensity and next best promotion are now available in the intelligence workbench
Data Management Enhancements: Improved data deletion workflows, reliability of jobs, and additional improvements to exports
As always, we're here to help! Start a new discussion in Topliners with any questions and we will ensure your questions are answered.
June 2022 Release Overview
Release Date: June 24th, 2022
July 2022 Release Overview
Release Date: August 4th, 2022
August 2022 Release Overview
Release Date: September 5th, 2022
Post edited by Jacob Spencer-Oracle on